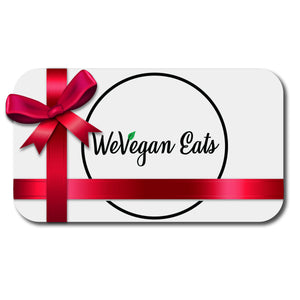 A Gift that Delivers Instantly!!! Skip the Stress of Shipping around the Holidays. WeVegan Eats E-Gift Cards are the Perfect Gift and are Delivered to your inbox immediately, No Tracking Necessary. Make them smile with a WeVegan Eats' eGift Card! Add a Complimentary Message to Include with your gift as well. This WeVegan Eats eGift card never expires and can be purchased in increments of $10 $25 $50 or $100.
All gift cards are delivered via email.
No hidden fees.
Website uses only, can not be used at WeVegan Cafe.